BB #3  Finding The Bonnet Book,  March 2015
Dear Readers,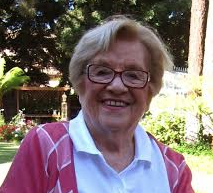 We were sitting in Mary Kay's condo, reviewing old notebooks from a box of family papers. Suddenly Mary Kay (pictured at left) tossed me a small booklet.
"Here, I don't know if this is important or not, but I saved it!" she said with uncertainty.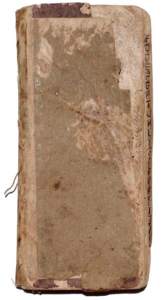 The booklet is an old brownish, tattered address book, 2 1//4" wide x 5" high, with teeny alphabet labels on pages on the right side of the booklet. For reference this is about the average size of a cell phone.
I opened the book to a random page, and was SHOCKED by what I saw.  The page contained sketches of Victorian hats, with arrows and notes for construction of each hat.  All in faded pencil, but still readable!  I already knew Blanche had been trained in hat making.  I was all but overwhelmed to find her 36 pages of notes and sketches. I immediately named this The Bonnet Book and knew instantly that this little book would be the thread that tied the story together, that gave glimpses into Blanche's life skills, and that the booklet would be the foundation of my entire book, which I decided to also name The Bonnet Book.
This little booklet is all I expected it to be. It becomes a reference for Blanche at many points in her young life, as you will see in the narrative.  I keep it under lock and key, and have now had the entire book scanned, including front and back cover.  I was frantic the week this was in the hands of an anonymous company, but they did not lose the booklet, and did a terrific job!
The Bonnet Book, the booklet, occurs in several chapters in the book, including a chapter named The Bonnet Book.
One page of the diary occurs on the cover of The Bonnet Book. There is also a two page photo in the book itself. And I carry more pages with me to show at lectures.
The Bonnet Booklet makes its entrance in Chapter # 13.